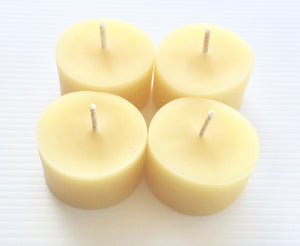 Tea Light Candles - 100% Organic Beeswax
Regular price $2.50 $2.50 Sale
Life of Sense uses only the purest, unadulterated, organic beeswax when producing our products, which include our candles. 
Beeswax is made by nature's worker bees.  No artificial scents or colours are required and it's free from petroleum products and chemicals. Beeswax candles last up to three times longer than paraffin wax candles and twice as long as soy candles of the same size. Beeswax candles do not drip and are smokeless.
The precious beeswax used is free from such things as chlorine, paraffin, paints or decorations, palm oil, soy oil, inks or any hazardous ingredient.  It is Australian Beeswax.
We at the Life of Sense take your health seriously, so that is why we will provide your home with a clean fume candle;  so you can rest that you have made a more natural alternative to most candles on the market today.